It is common to believe that Blue Cross and Blue Shield is the same thing. And this is understandable but is not exactly correct.
Blue Cross started off as a Hospital Plan only. It later was expanded to an Association of Hospitals and has always been a "for profit" organization. Blue Shield was started by employers seeking to cover the expenses of physicians for their employees. It has always been a "not for profit" organization. So that's the history. What about now?
They operated separately until 1982 when the two organizations merged. In most states the Blue Cross Blue Shield Association licenses their name to an insurance company in each state. They are often different in different states. In California, however, the story is different.
There are two distinct insurance companies. One is Anthem Blue Cross. Anthem is a large insurance company operating in many states. The other is Blue Shield of California, which so far as I know, operates only in California.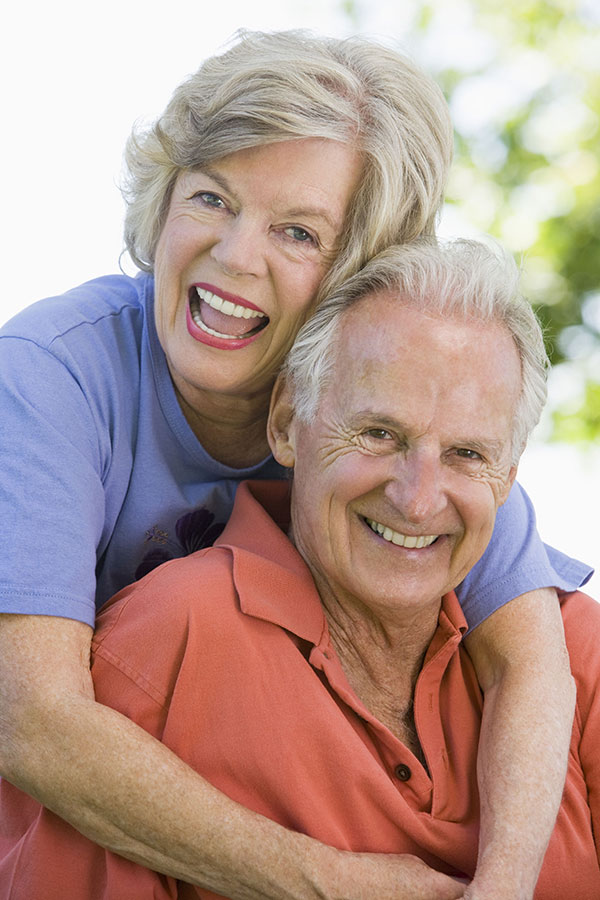 Which one is better? Well, the answer to that question is often different depending on when or where in the state you ask it. Let me explain.
Each company has their own network of doctors. Some physicians take both plans, but many only take one or the other. So that could have an impact on which one is best. Is your physician in their network? Another factor is that things change. Your physician may be in their network today, but due to a contract dispute between his medical group and one of those companies, he may not be tomorrow (or more likely may not be for a period). So, you get a notice that they no longer accept your plan, and you must find another physician. All too often, you may do this only to have the contract signed.
Premium cost to is a factor with this being different in different areas of the state.
Therefore, I always say, let's have a conversation. After a few questions I will be in position to give you the information you need to make a good decision.
If you are considering this, let's talk. It doesn't cost you anything but a few minutes. Call me at (209) 390-1163 or click on the contact form and I will call you.
I look forward to talking to you.
Michael P Myers
CA License 0561502
Let's get started.
Please do not put information like your Social Security Number or other private information on this form. If this is needed, it will be gotten later.
I was originally licensed in insurance in 1978 … and I hated it! I was brought into the business by people who did not have the same ideas of doing what was right by the client I had. And since I did not have the insurance knowledge to separate from them, I just quit. I left thinking I would never work in insurance again.
I accepted a position working in a construction office and this quickly morphed into being the owners right hand man. I essentially ran all projects from the ground up. Another man supervised the underground. I loved this job, and I dealt with a variety of very interesting projects. But then the recession hit, and the high interest rates and quickly we went from a successful mid-level commercial contractor in Stockton CA to not having enough work. I had to find something else to do. So, I spent the latter part of 1981 looking for other opportunities in the commercial construction trade, but the interest rates had put a damper on just about everything.
Eventually I begin thinking about using some of the skills I had learned in the Construction Trade in another field and wondered if I could apply them to the Insurance business. I won't say it happened overnight, but I began my journey to do this in early 1982. I initially worked with more experienced men … and men from various parts of this business. Within a couple of years, I was in a partnership, and we set out to market insurance differently than it had been done before. We had some successes, and some not-so-great experiences, but through it all I learned a lot of the ins and outs of multiple parts of this business. This is not the normal way it is done, but it is how I wanted to do it.
Eventually I decided that I only wanted to work by myself. You may wonder why. Wouldn't it be easier to let others do some things? Yes, it would be easier. But I wanted to know that what my clients were told is correct.
And so, this is what I want to share with you. When you work with me, you will always be given the best I can give you. If I tell you something, I am giving you the benefit of my experience.
Am I an expert in everything? Of course not. I do consider myself an expert in many of these things however, and if I am not an expert, I have people I can get the proper answers for questions affecting you. And I have the experience to evaluate the answer before presenting the idea to you, my client.
So, I invite you to have a conversation with me and see if I could not be of benefit to you. It costs you nothing except for the 10 or 15 minutes we initially talk. Give me a call at (209) 390-1163 or send me a message using the contact form on my website.
I look forward to talking to you.
Michael P Myers
CA License 0561502
Let's get started.
Please do not put information like your Social Security Number or other private information on this form. If this is needed, it will be gotten later.